Mechanical Service
• Mechanical Truck and Repair
• Commercial Truck Maintenance
• Periodic Maintenance Programs
Using computer diagnostic tools
Oil change specials for all makes
Maintenance of all makes + models
Periodic maintenance programs to keep your fleet problem free
Body work to trucks, trailers, roofs, doors
Repairs and OEM part replacement. Ensures less downtime
Shop Repair + Maintenance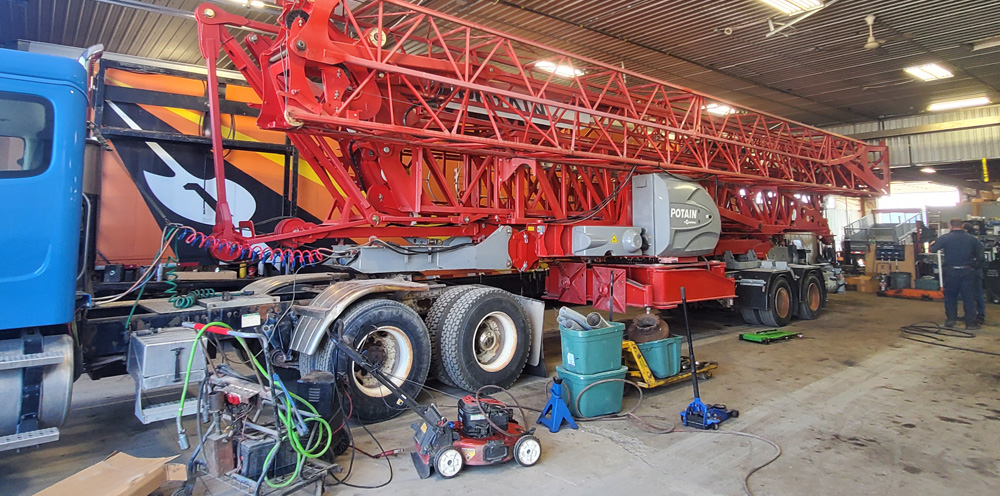 Emission related diagnostic (DPF & DEF Systems)

Use of computer diagnostic tool
Oil change specials for all makes
Maintenance of all makes and models
Periodic maintenance programs and keep your fleet problem free
We have experience in all truck and trailer makes and models
We do A/C service and repair
As well as MOT annual safety inspections and certifications
With towing, we can get you to our service center quickly
Following a mechanical truck and repair preventative truck maintenance checklist is smart. It helps to avoid extensive repairs, expensive downtime and helps to ensure your trucks are in good condition to pass inspections.
Our Scheduled Preventive Truck Maintenance covers the following:
Engine Oil and Filter Changes
Transmission Fluid
Drive Shafts
Drive Belt, Serpentine Belt, and Hoses
Fuel System
Engine and Transmission Mounts
Tires
Wheels and Rims
Exhaust System
Electrical System Components
Braking System
Steering and Suspension System
Undercarriage and Frame
Horn
Seat Belts and Seat Structure
Exterior and Interior Lights
Body, Glass, and Mirrors
Windshield Wiper System
Auxiliary Systems
Fuses
For peace of mind and a reduced cost of repairs, following a maintenance checklist is essential. We look forward to setting up an appointment.